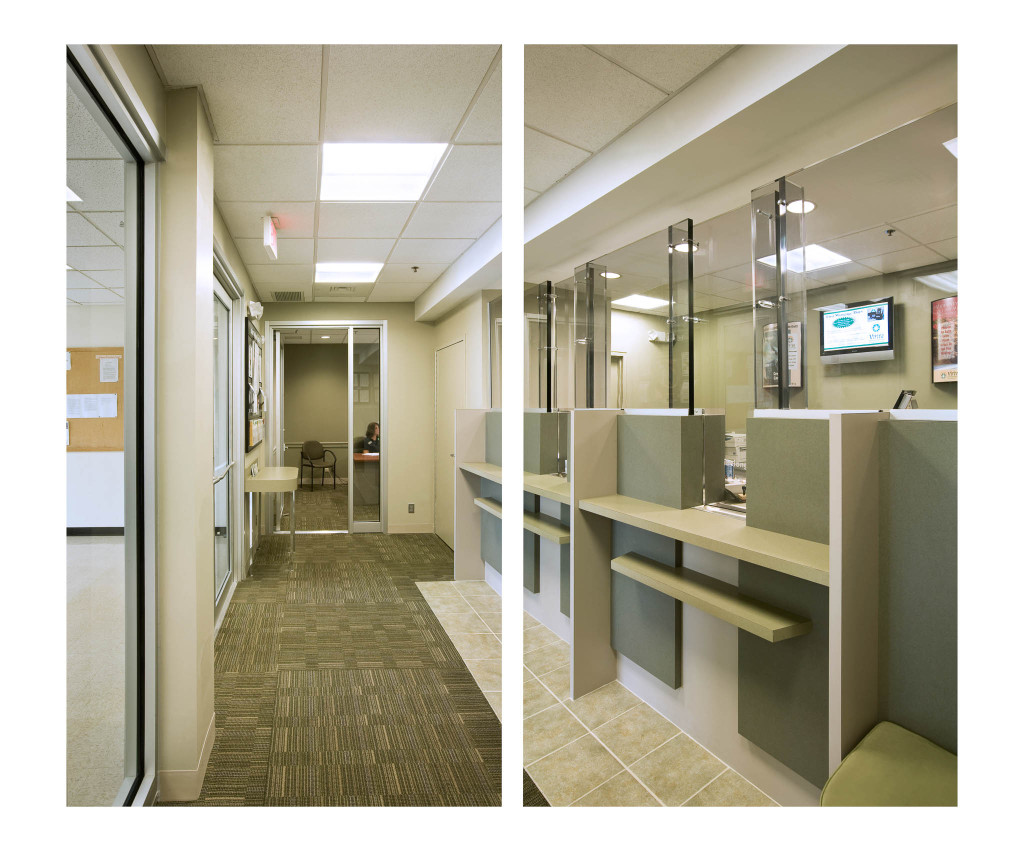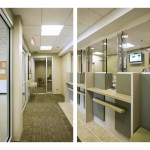 Viriva Community Credit Union
Philadelphia Pennsylvania – 2008
interior fit-out
BluPath designed and documented interior renovations to a small branch office of the Viriva Credit Union, previously known as the KofC Credit Union, in South Philadelphia.
The design adds storefront windows and doors to the bank lobby and offices to improve public access and visibility, and bring natural light to the customer waiting areas. Efficient lighting, mechanical, electrical and security features improve employee safety, efficiency and morale. Updated design, materials and finishes coordinate with renovations to other branches and new corporate branding.
BluPath provided programming, space planning, millwork design, documentation, construction administration and furniture design services.