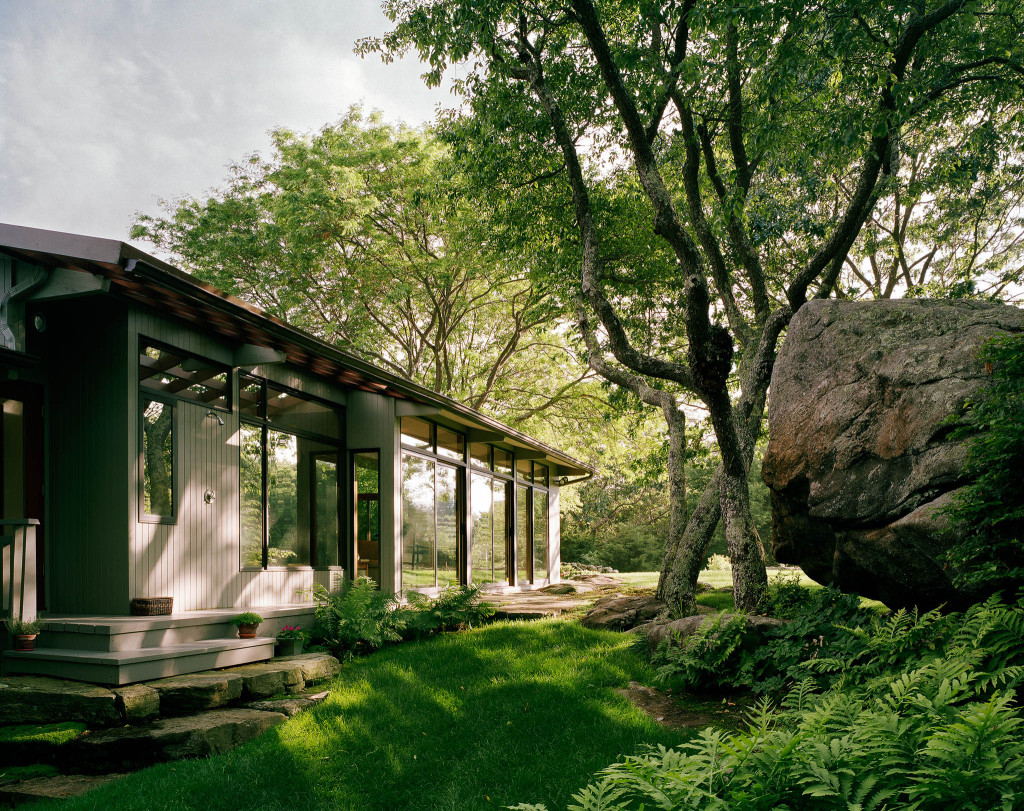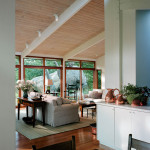 Tipping Rock Country Residence
Stonington Connecticut – 2007
renovation addition
The Tipping Rock House project, in Stonington, Connecticut, modified a simple rectangular Deck House. The new design connects the main living spaces to magnificent 'Tipping Rock' in the rear yard. The roof was raised, adding a clerestory to wash the ceilings with light. The rear walls were moved out and replaced with floor-to-ceiling glass, expanding the living room and creating a master bath with direct views of the boulder. A rock landing was laid at the same level as the living room floor to eliminate a step at the threshold and directly connects the living room to an intimate rock garden.
The soaking tub and frameless glass shower in the new master bathroom featured a flamed granite surround and custom casework. An outdoor shower was installed just outside the exterior master bath entrance.
Other elements of the project included guest bath renovations, a custom built-in desk, custom built-in shelving and interior design.
Photo Credit
Barry Halkin Architectural Photography