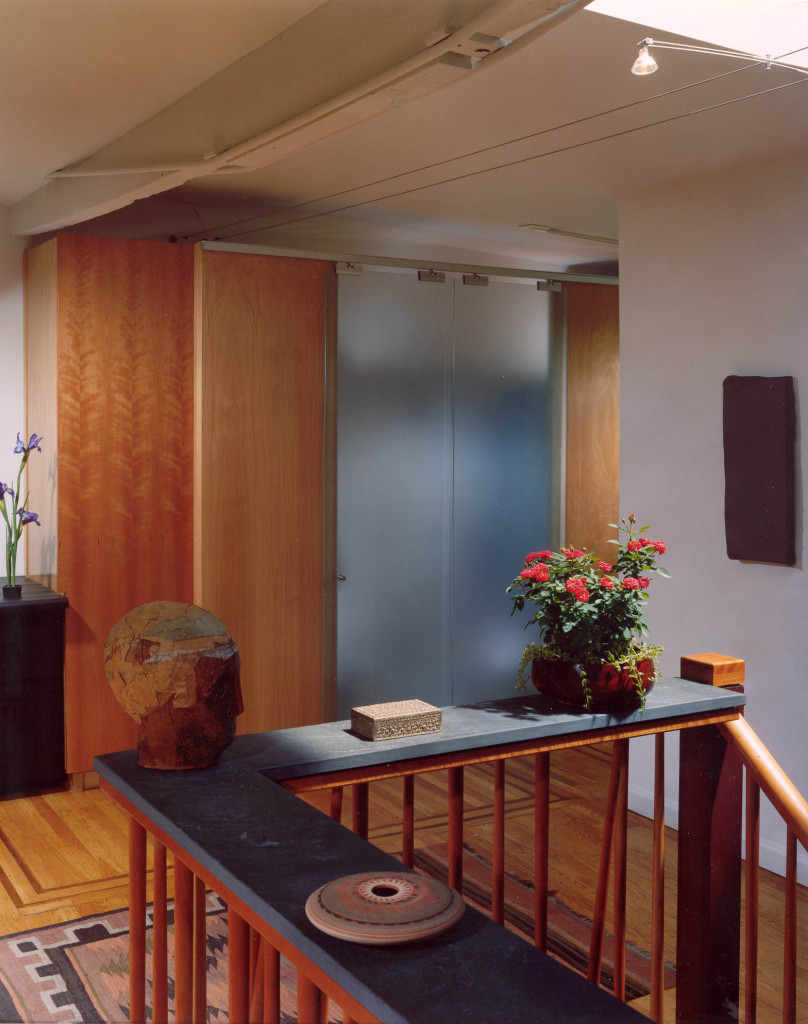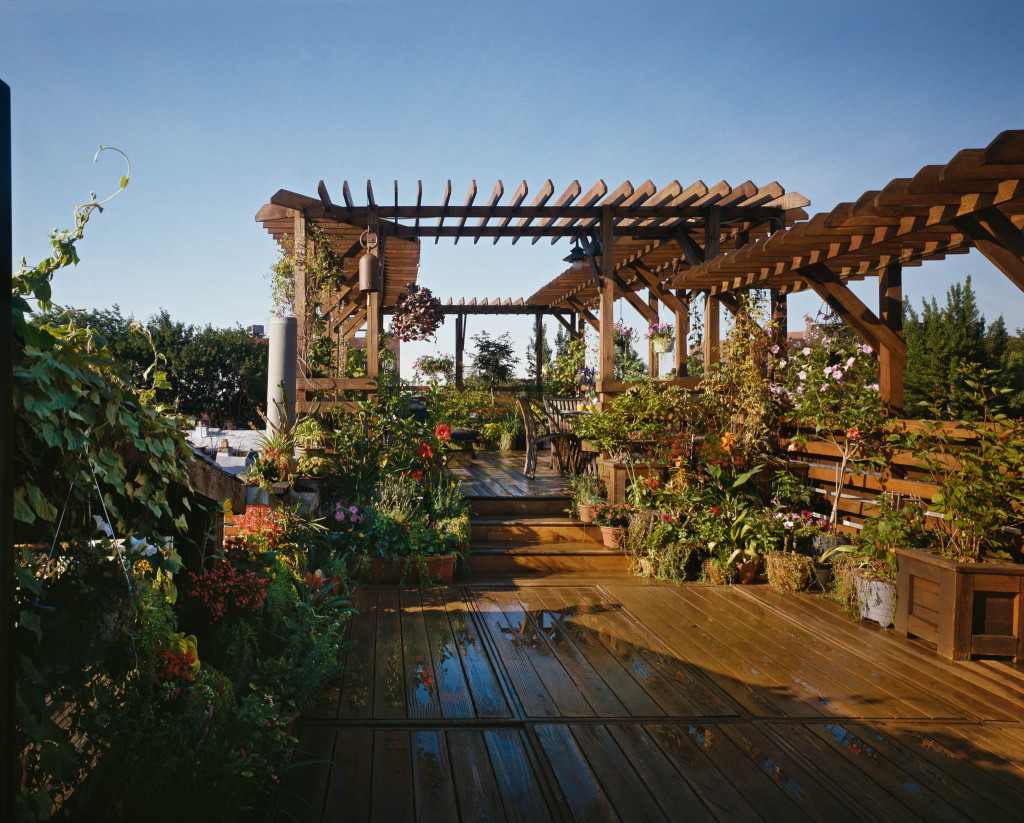 Rittenhouse Roof Garden Apartment
Philadelphia Pennsylvania – 2006
urban row house renovation
The project transforms a small, fourth-floor garret apartment near Rittenhouse Square in Philadelphia into a modern, bi-level dwelling by annexing space from the third-floor and adding an expansive bi-level roof garden.
The entry to the apartment was moved to the third-floor stair landing. The fourth floor stairwell walls were removed to allow an existing skylight to illuminate the apartment's open living area.
A front room on the third floor was annexed to create a formal living room for the fourth floor apartment.
The fourth floor's ceiling was raised, revealing a King truss that became an architectural element in the room. New closet space was defined by fixed maple and cherry wood panels and sliding, frosted glass doors. Custom cherry spindles supporting a slate plant shelf defines the stair opening.
The apartment's small kitchen opens directly onto a spacious bi-level roof garden with exceptional views of Center City. This outdoor room doubles the size of the apartment'sliving/dining/entertainment space from spring through fall. Built-in benches and planters ring the upper deck, and an arbor shades the deck from summer sun.
A white-coated rubber roof reduces the heat gain of the structure and also feeds a rainwater catch system that irrigates the roof-top garden.
Photo Credit
Carol Bates/Bates Photography