Italian Market Passive House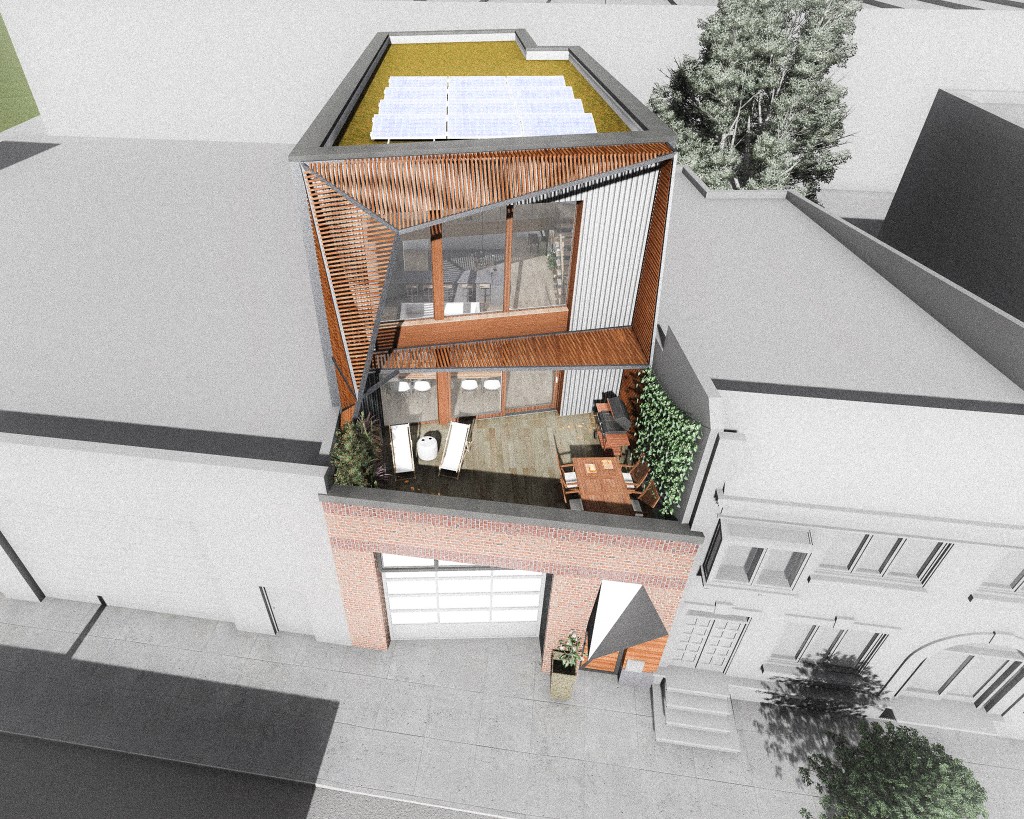 Exterior Aerial View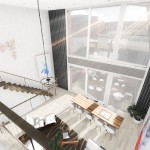 Balcony
Exterior Deck
Exterior View
Exterior view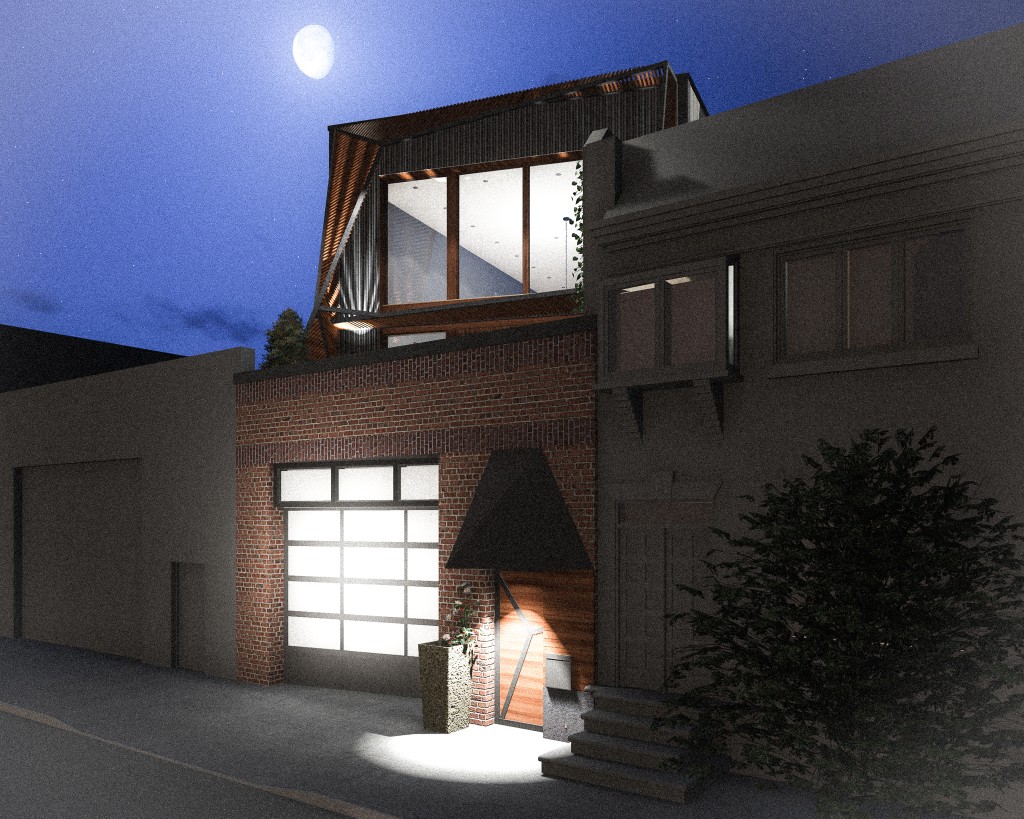 Exterior view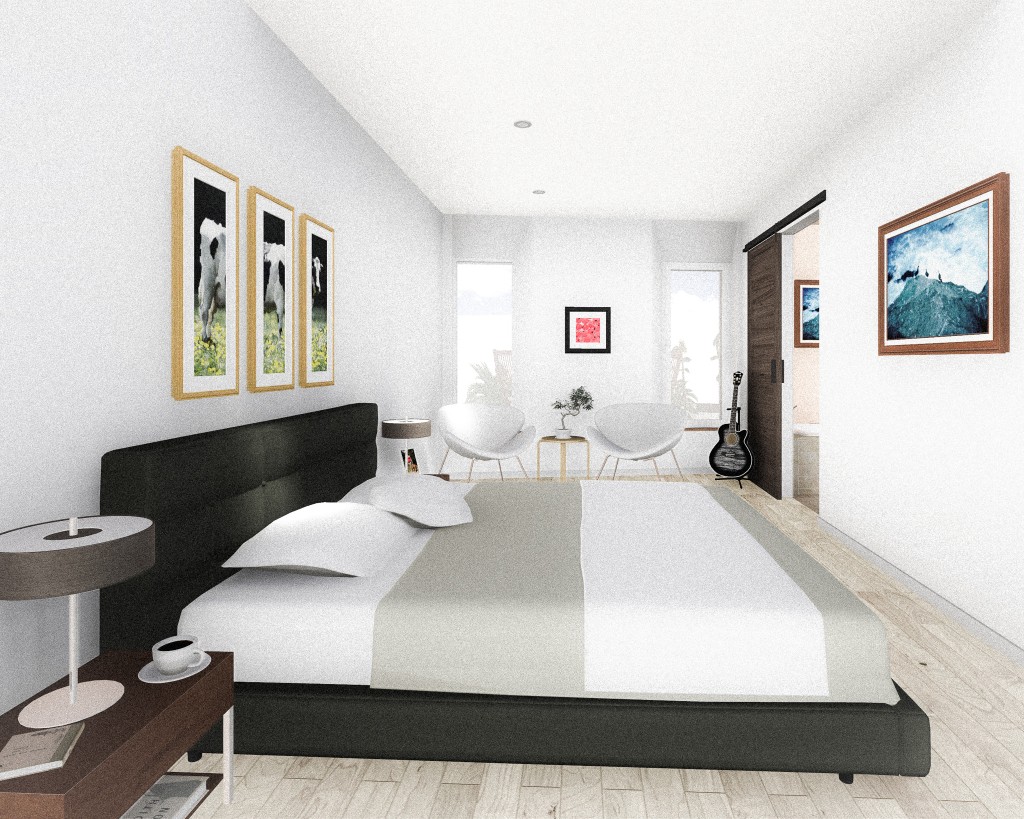 Master Bedroom
Master Bathroom
Italian Market Passive House
Philadelphia Pennsylvania  – 2016
single family passive house residence
BluPath is excited to present the preliminary design for a new Passive House to be built in the Italian Market in Philadelphia.
This 2200 square foot two story Passive House is to be built above an existing 2000 square foot commercial garage. Not only will this new home require 90% less energy for heating and cooling it  will also feature double height living space in the extra wide glazed front facade. It will have front and rear decks at the second floor, a green roof off the master bedroom and future green roof and solar array on the main roof. BluPath plans to reclaim much of the old timber joists from the existing warehouse roof for stair treads, custom furniture and possibly flooring.
With an estimated completion for Fall 2016, this will be the first Passive House built in Bella Vista.
Build Log
Maple Hill Basement Renovation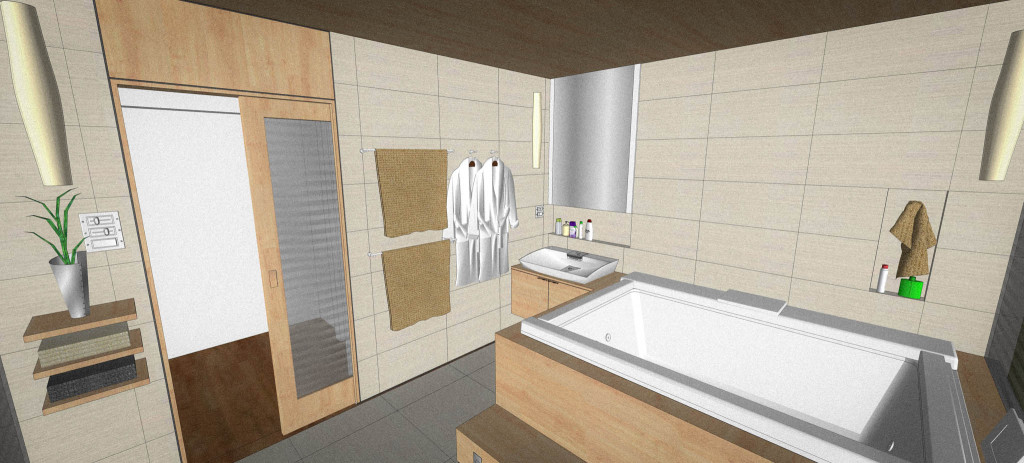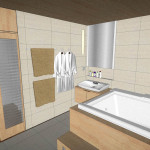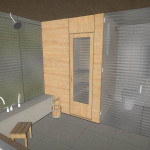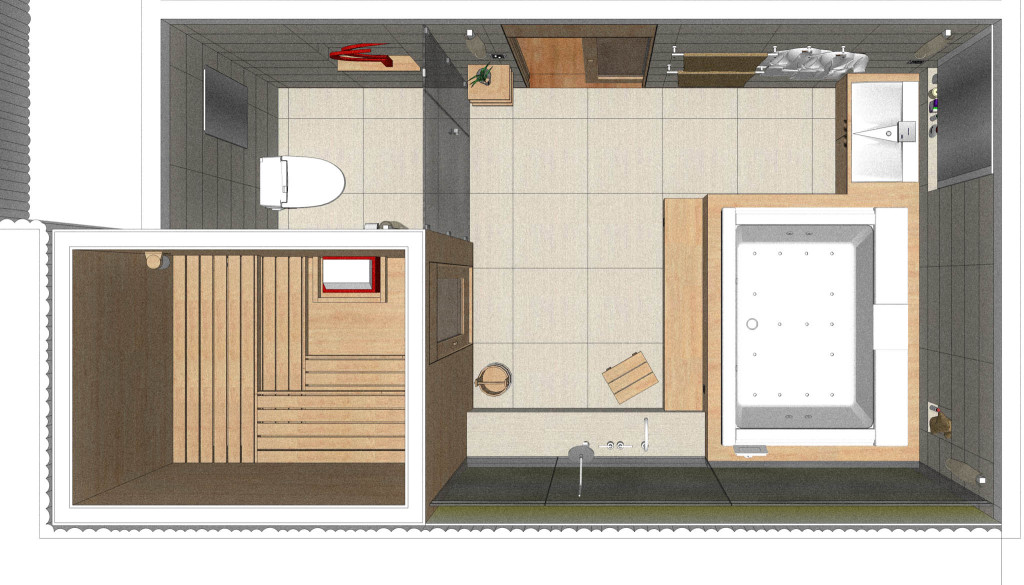 Maple Hill Basement Renovation
Gladwyne Pennsylvania  – 2016
residential renovation
Blupath has been tasked with renovating an unfinished basement area into a luxurious bath and sauna room. Our preliminary renderings high light the use of natural wood finishes, textured glass panels and subtle lighting to create an inviting and relaxing oasis. Innovative and responsive Toto Neorest fixtures complement the space by combining technology and comfort, adding to the relaxation.