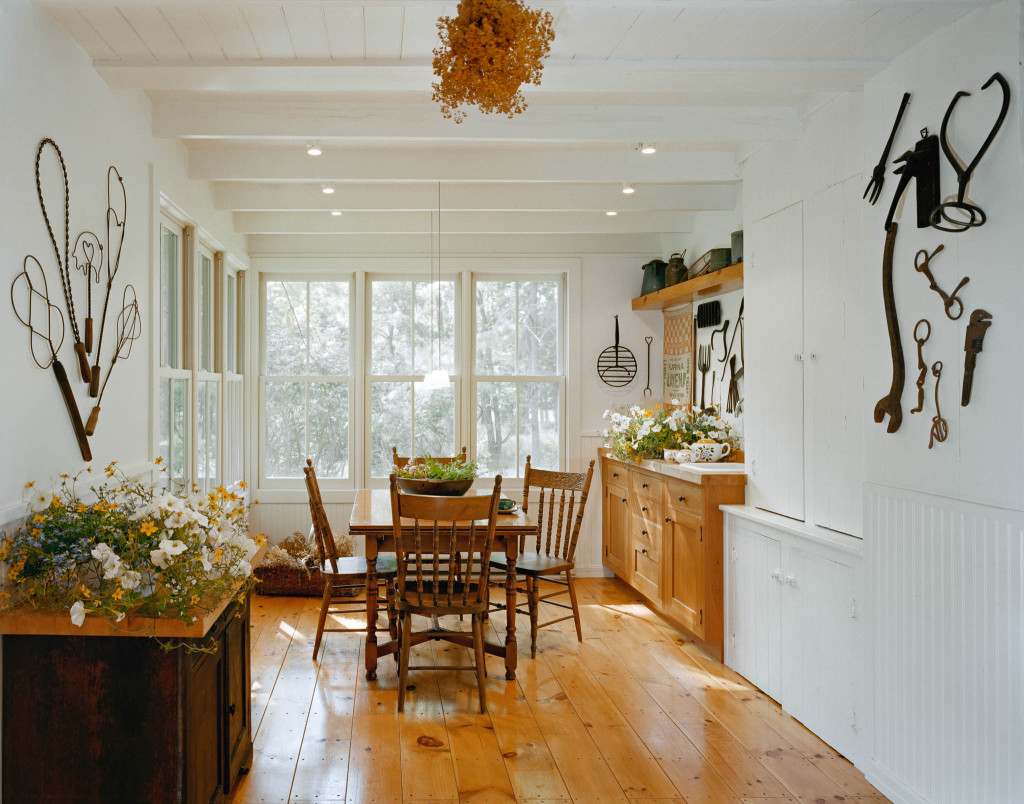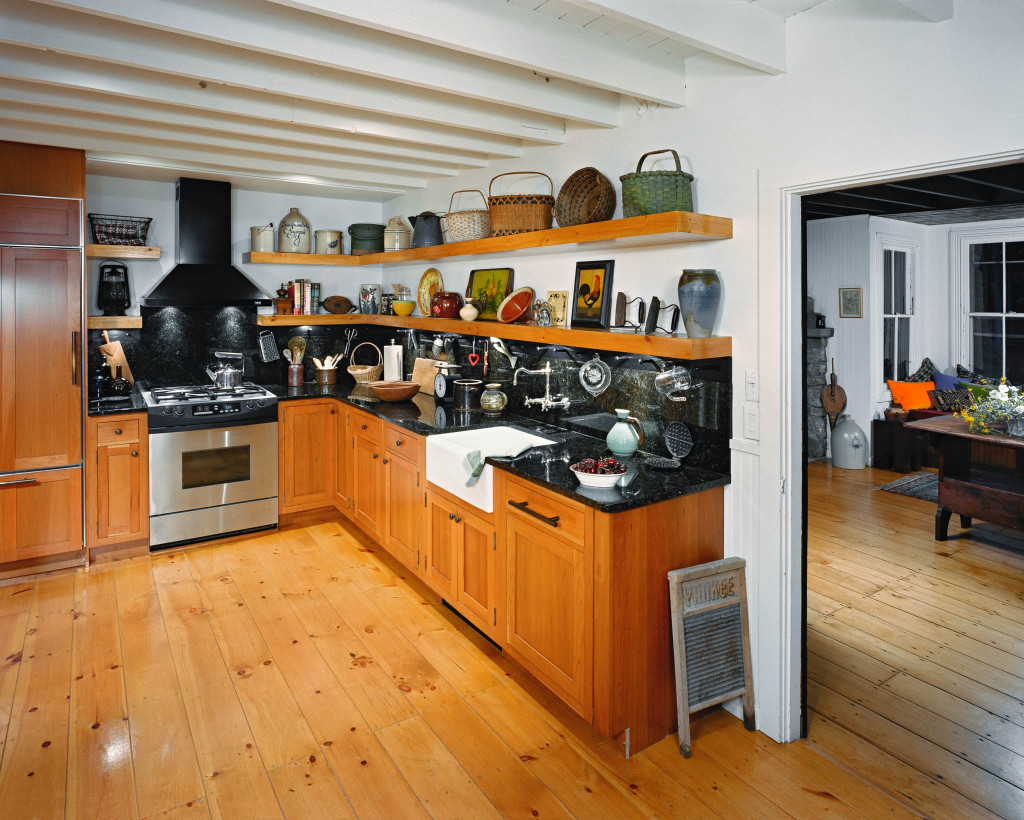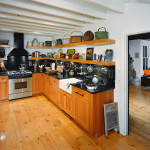 Jelinek Country Residence
Cragsmoor New York – 2006
renovation addition
The Jelinek country residence is nestled in a Cragsmoor, New York, cottage community in the Catskill Mountains. The expansion and renovation of this simple farmhouse created a bright, sunlit breakfast room off a kitchen outfitted with Shaker-style cherry cabinets and granite countertops. The new kitchen showcases the owner's collection of farm tools and folk-art objects in open shelves that integrated lights and electrical outlets.
The renovation also included the construction of a new front entry to a large wraparound porch, new lighting, custom walnut occasional tables and built-in library and stereo cabinetry.
Photo Credit
Carol Bates/Bates Photography