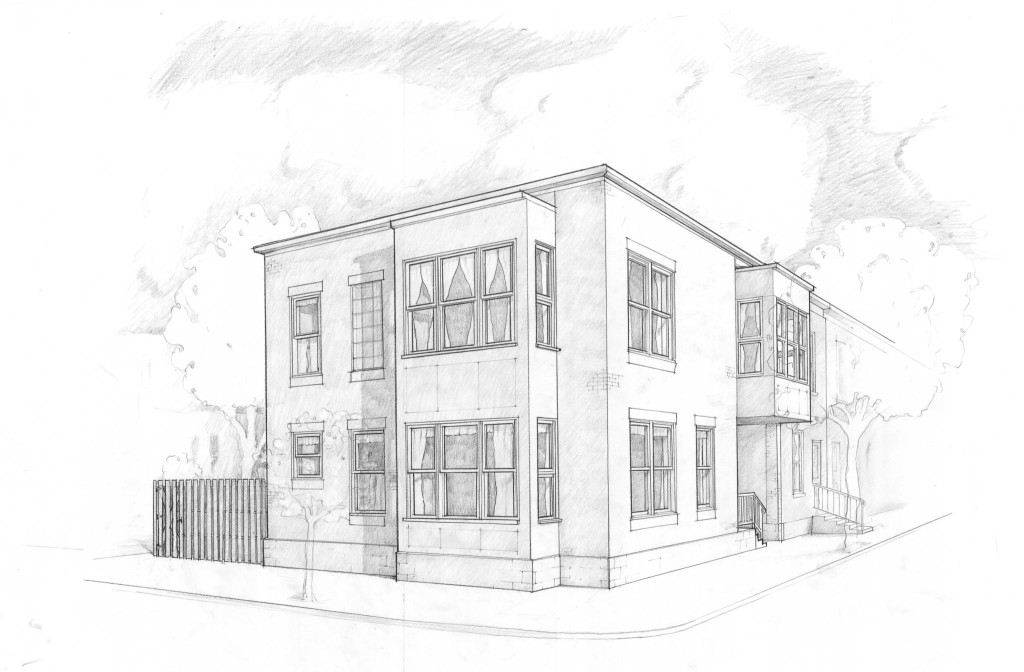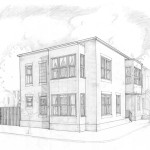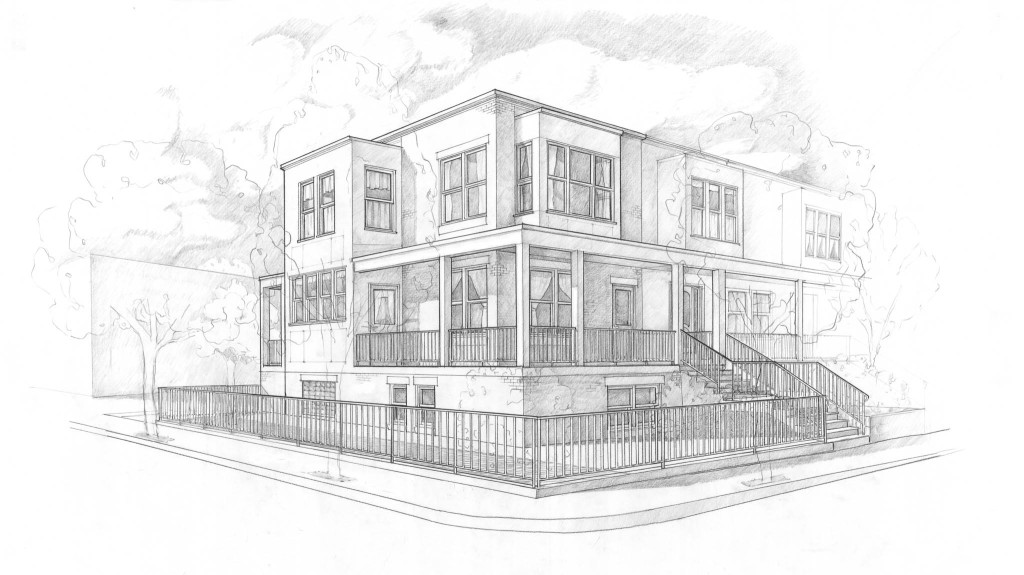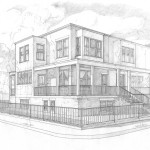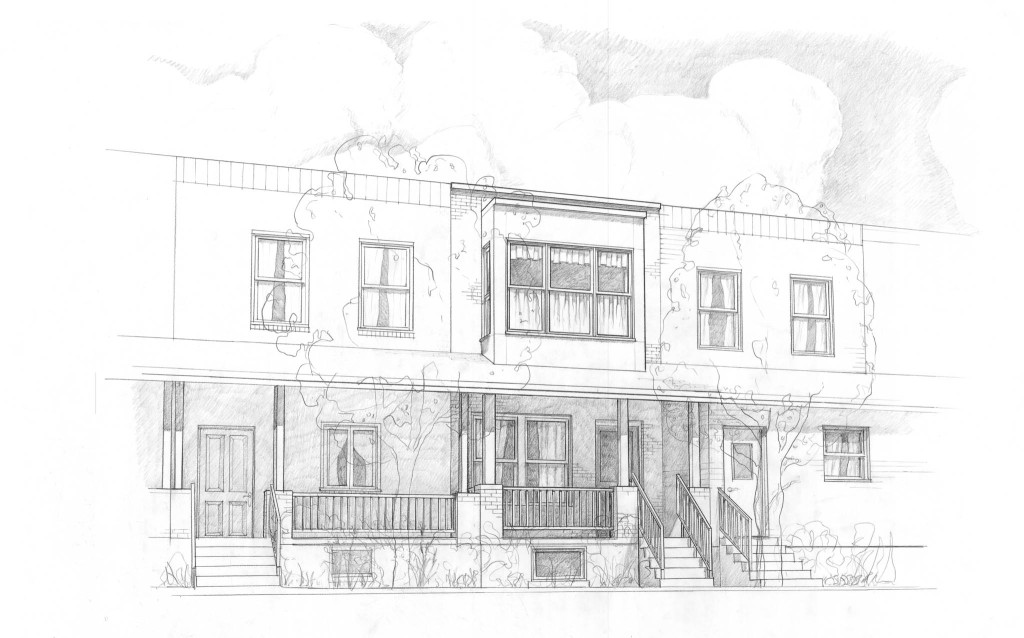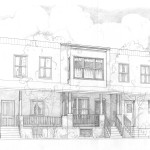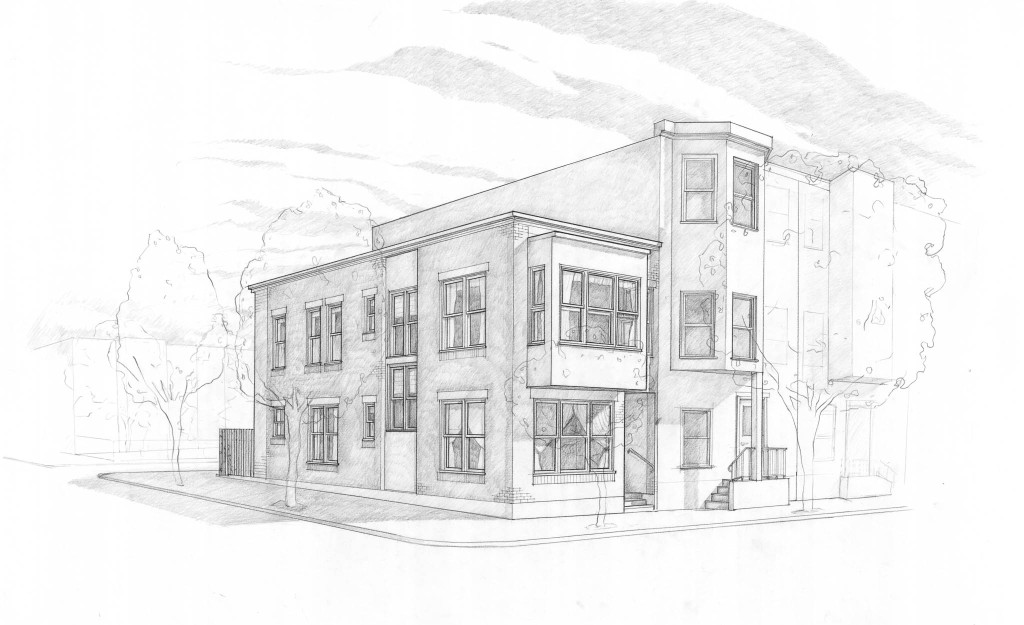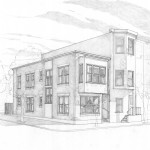 Forgotten Blocks III
Philadelphia Pennsylvania – 2006
new construction, 10 attached houses
The Allegheny West Foundation commissioned BluPath Design to design ten new single family row houses for a homeownership program in the Allegheny neighborhood of North Philadelphia. Most homes are visitable on the first floor; one unit is wheelchair accessible.
The homes are designed to maximize natural light, comfort and durability, with lower maintenance and utility costs. Planned features include day lighting with quality thermal windows and tubular skylights, energy star appliances, insulated pre-cast concrete foundations and structural insulated panel (SIP) walls and roofs.