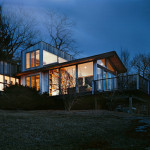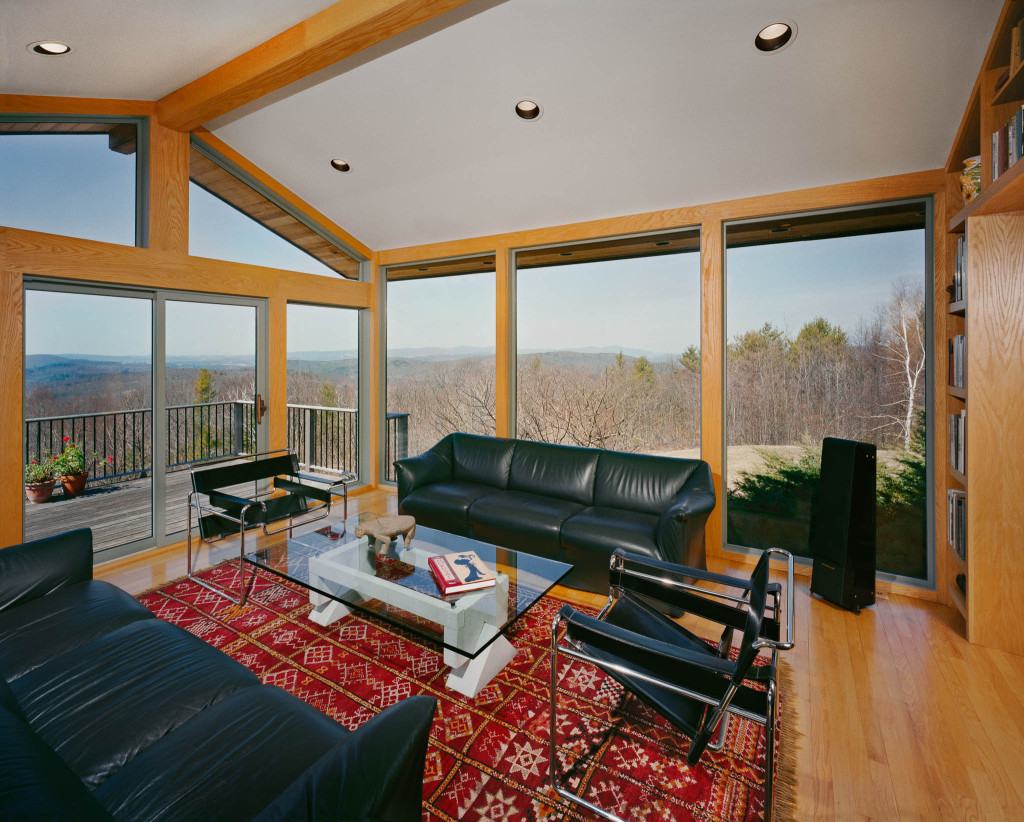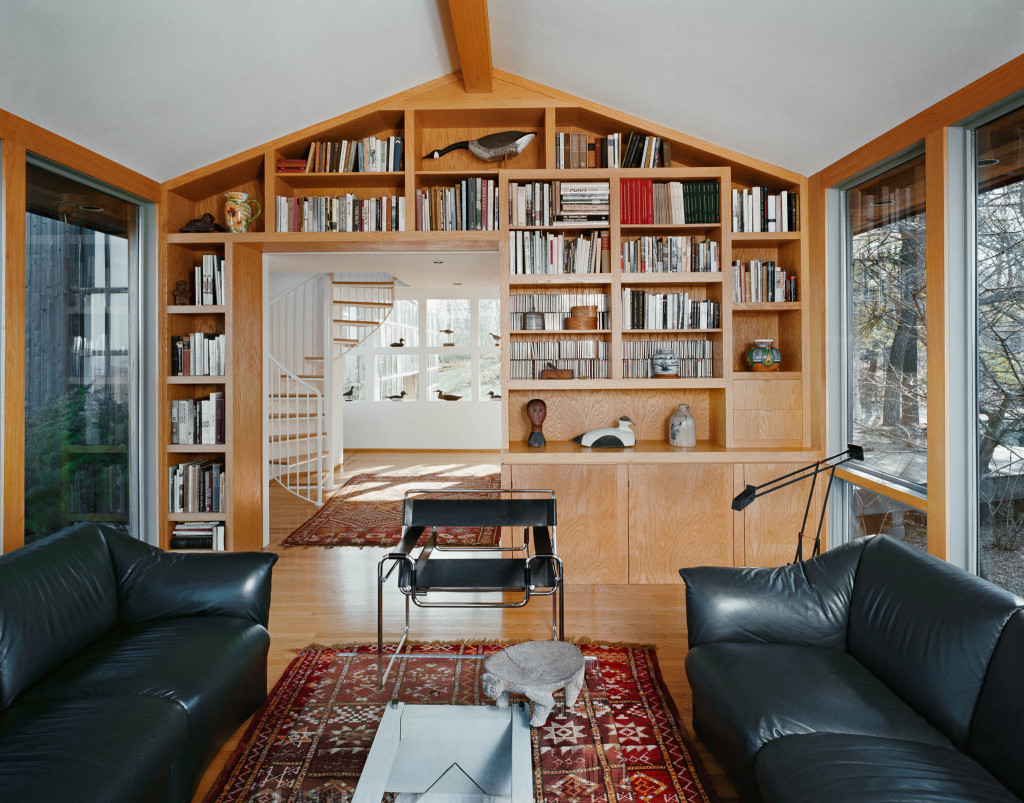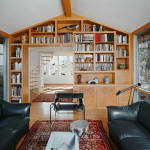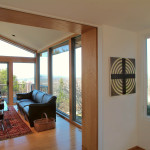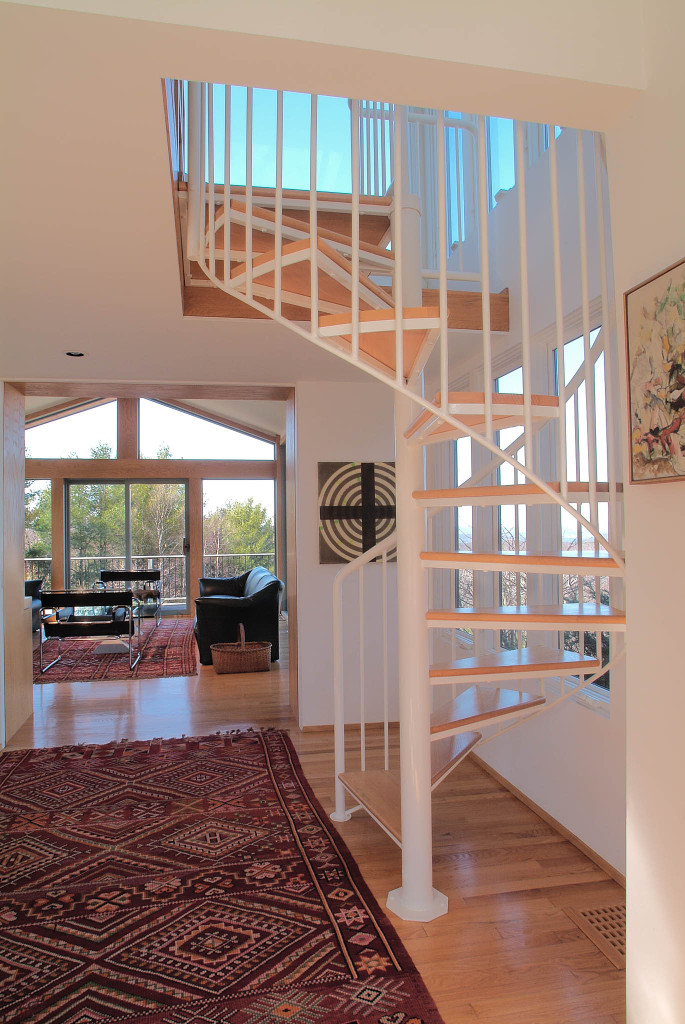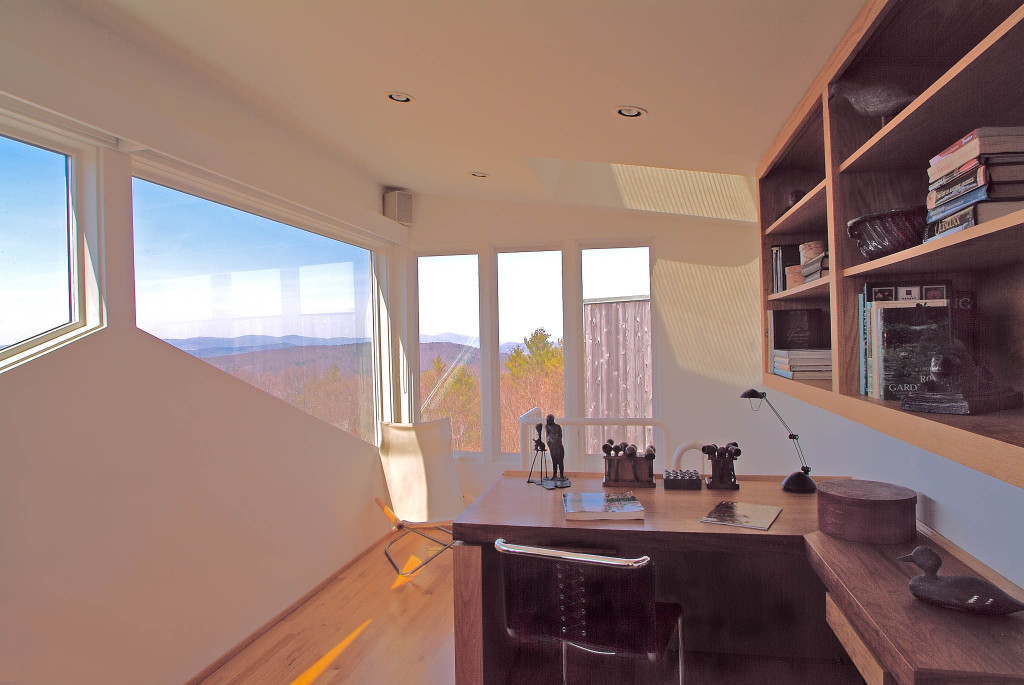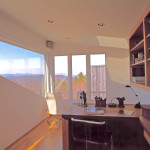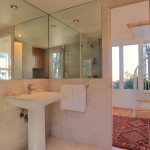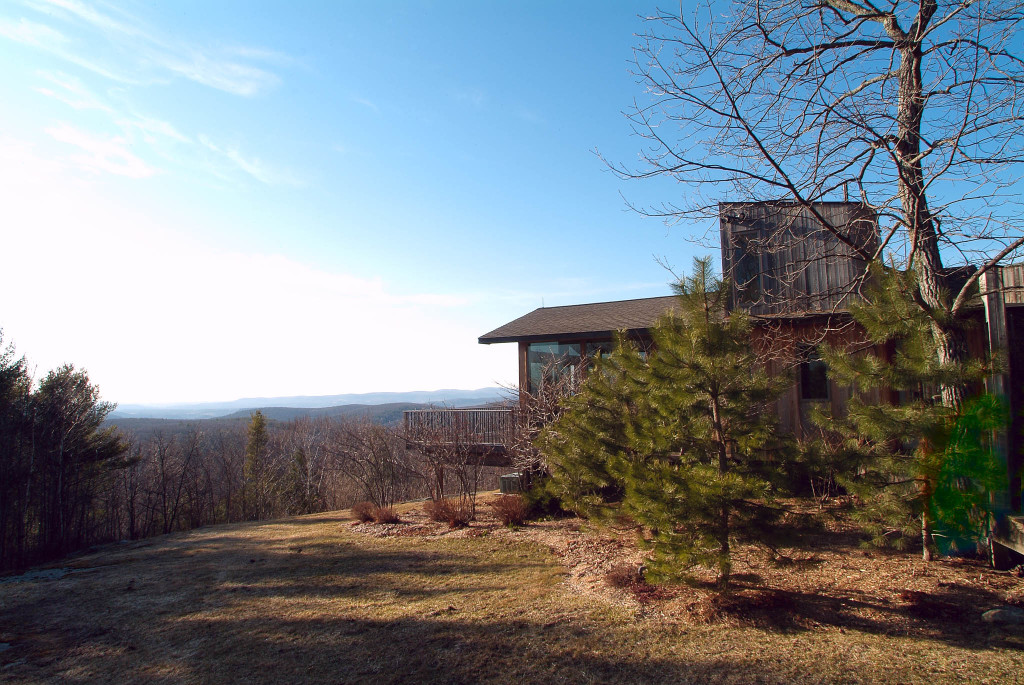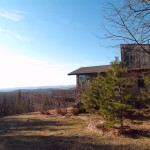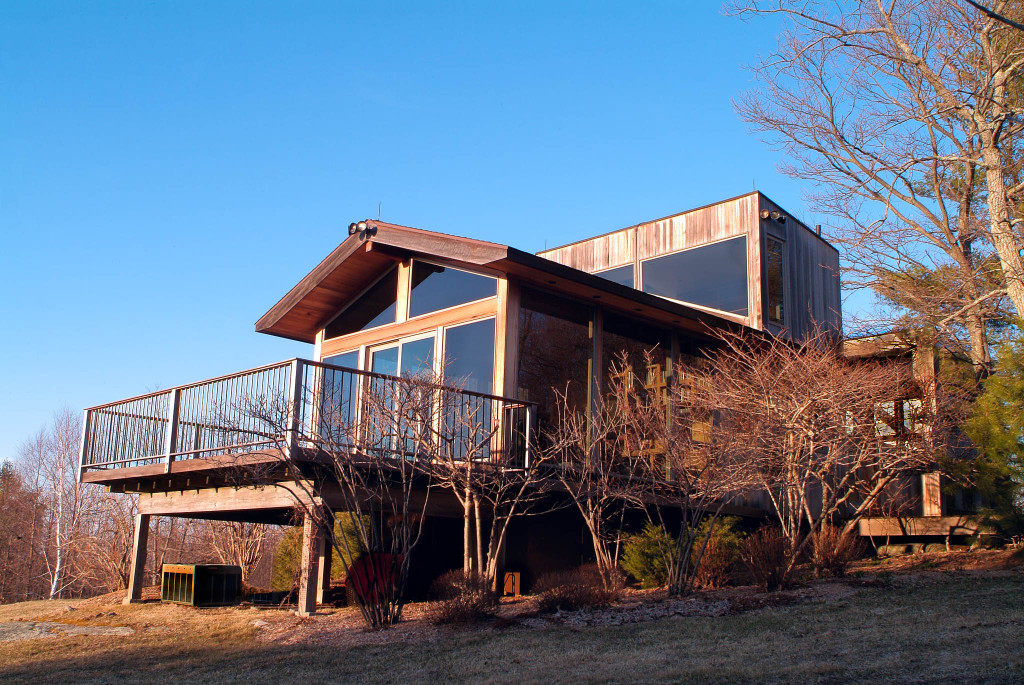 Flamm Country Residence
West Cornwall Connecticut – 2006
renovation & interior design
The Flamm country residence is perched on a mountaintop in West Cornwall, Connecticut. The design renovated "the glass house" wing of the original mountain cabin.
This project replaced the wing's floor to ceiling windows on three sides and renovated the rooms within the wing. The new UV–filtered, thermal glass protects the art work, books and fabrics within the wing from sun damage and also improves the thermal efficiency of the room. New custom oak cabinets divide the sitting room from the enlarged guest bath, which features tumbled marble and a frameless glass shower. A new spiral stair leads to the lookout loft.
Photo Credit
Carol Bates/Bates Photography