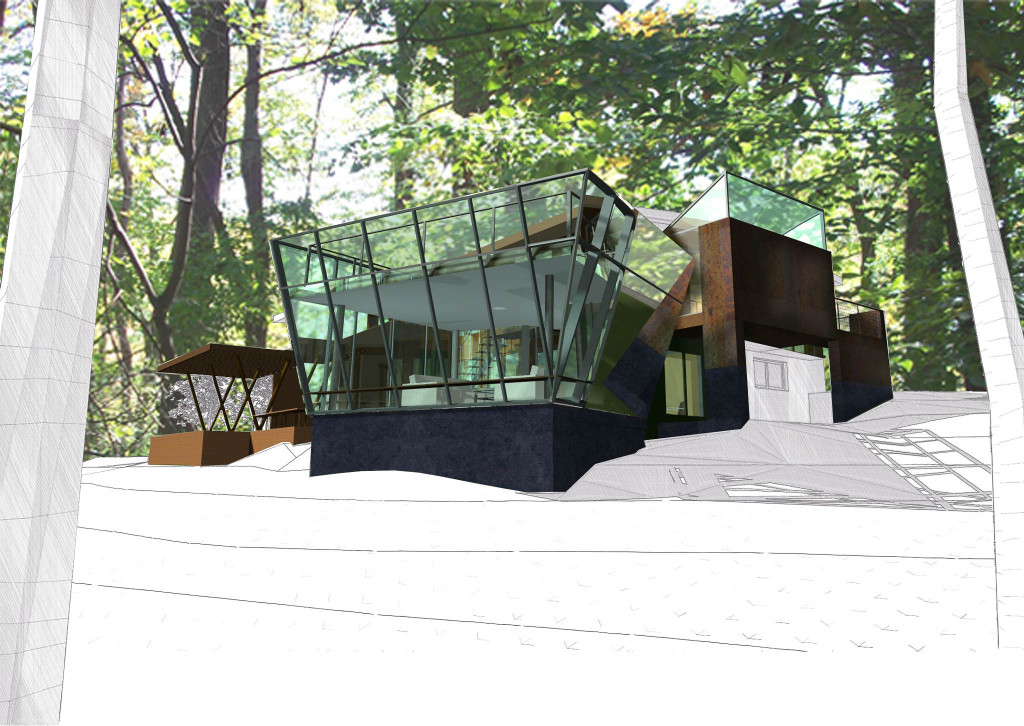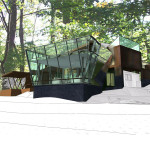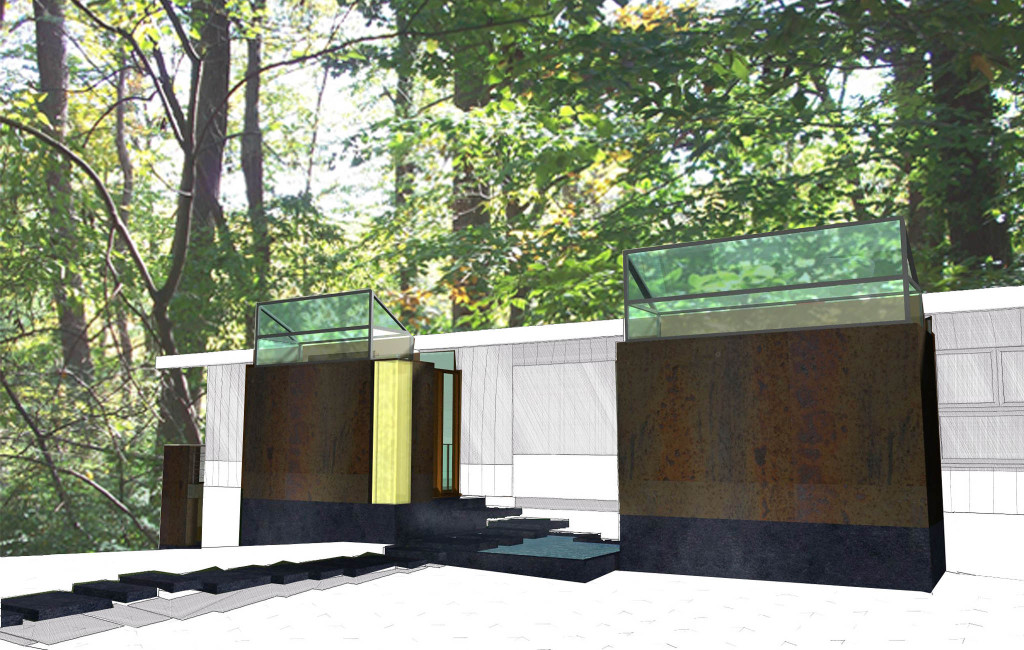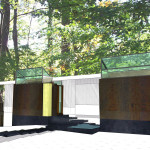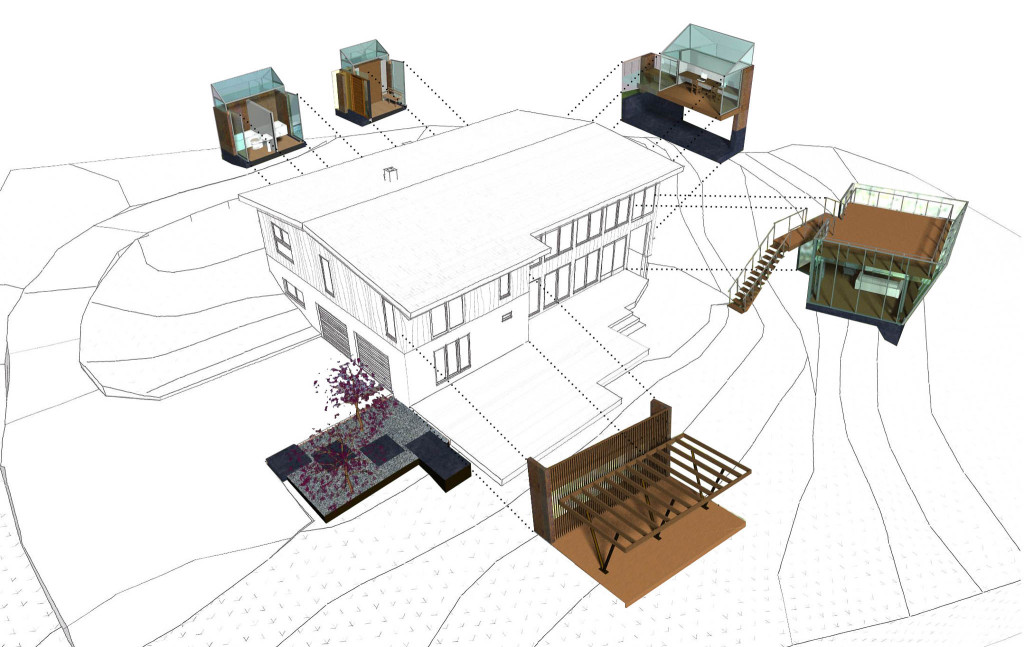 Deck House Renovation
Villanova Pennsylvania – 2009
renovation & additions to suburban house
This project expands and modernizes a 1970s era Deck House. Deck House is a modern style, semi-custom house that utilizes heavy wood subfloor ('decks') with a wood post and beam structure to create an open plan layout with large windows.
The project will transform the aesthetics, add new program spaces and modernize the house to fit a contemporary lifestyle.
The top-lighted cor-ten steel additions attach to the basic box to create a new sheltered entry and powder room, expanded bedrooms and home office, as well as outdoor spaces.
The 'retreat' room, a glass pavilion with a deck roof, engages the steeply sloped wooded site. Extensive outdoor decks at upper and lower levels directly connect to the indoor spaces to create 3 season outdoor living areas.