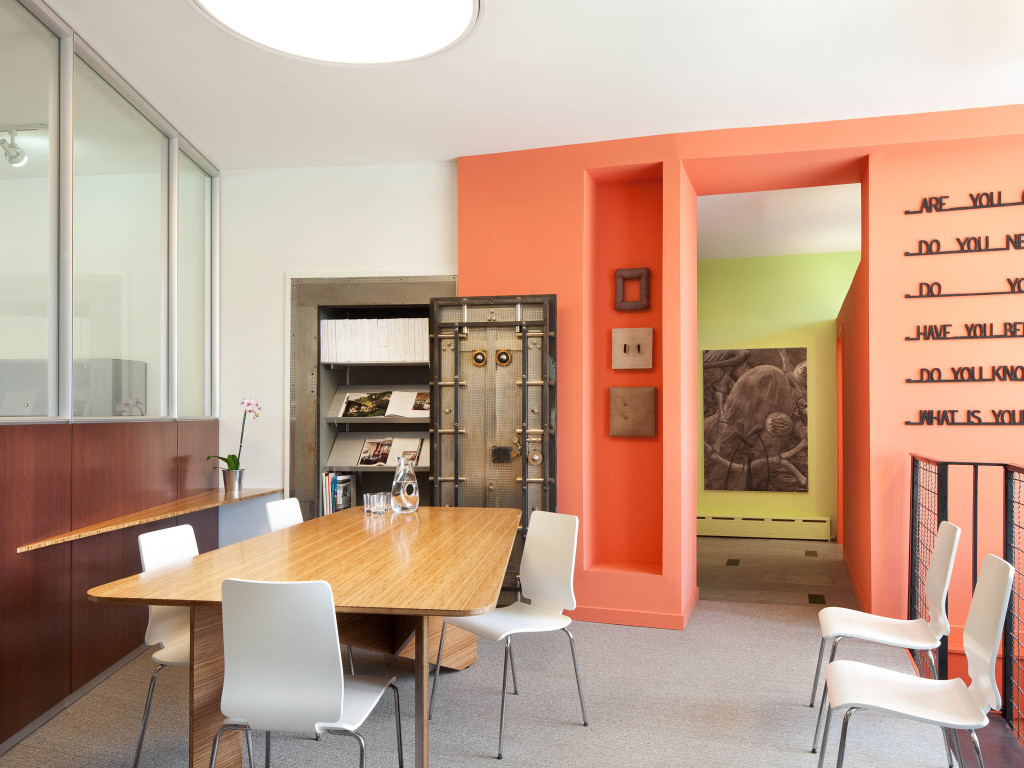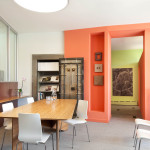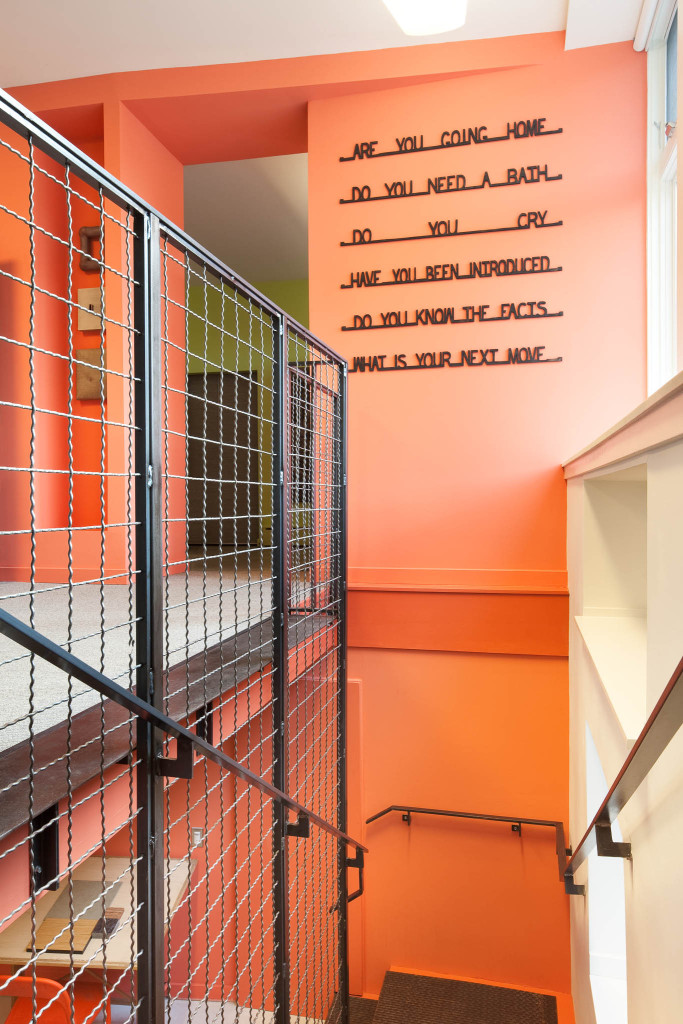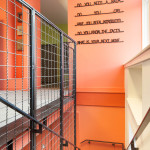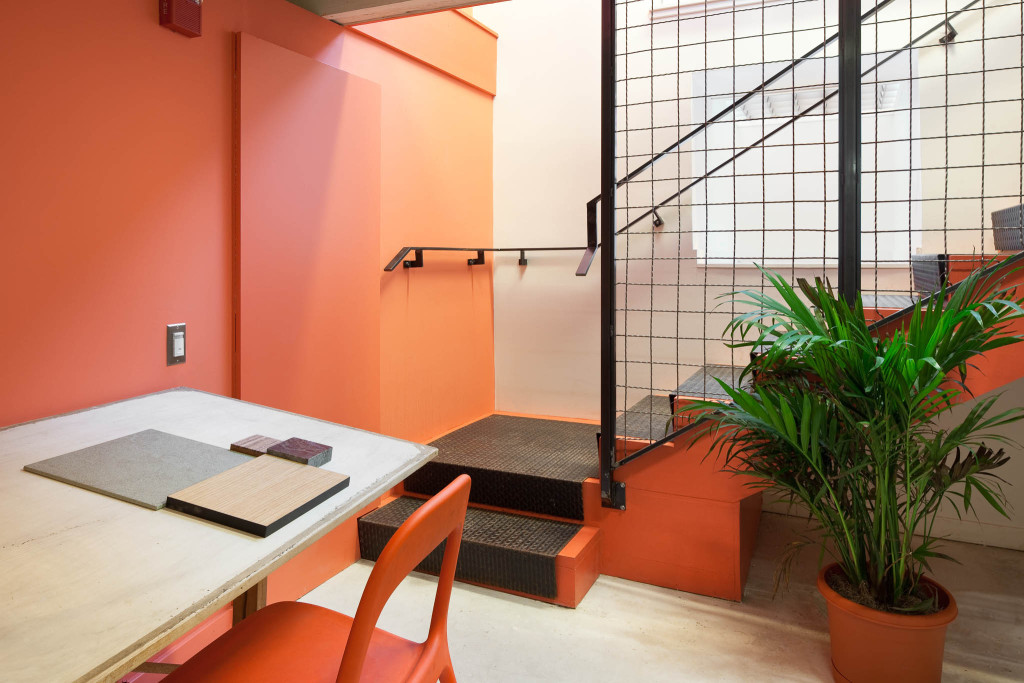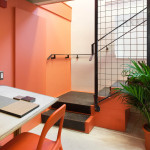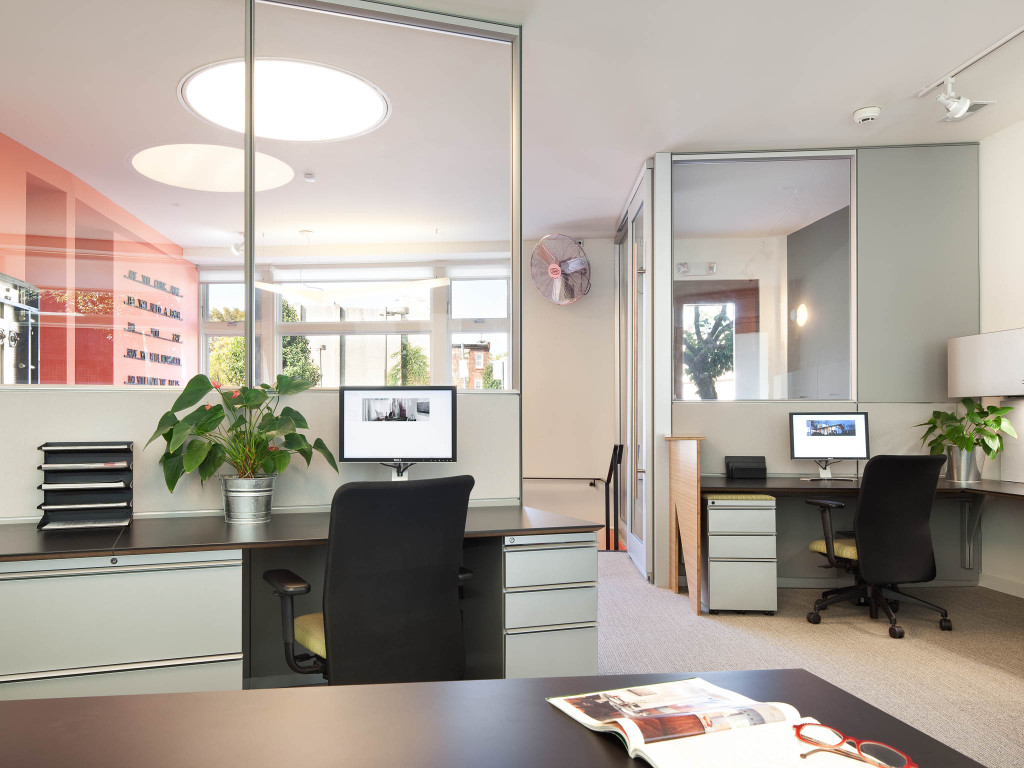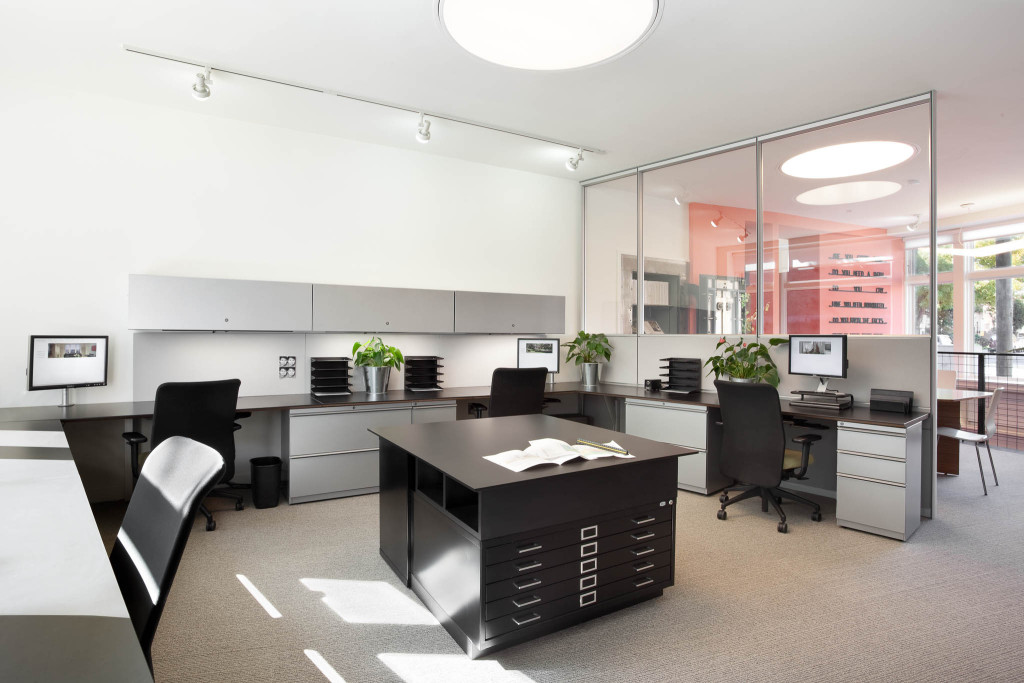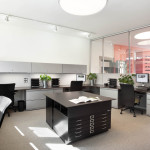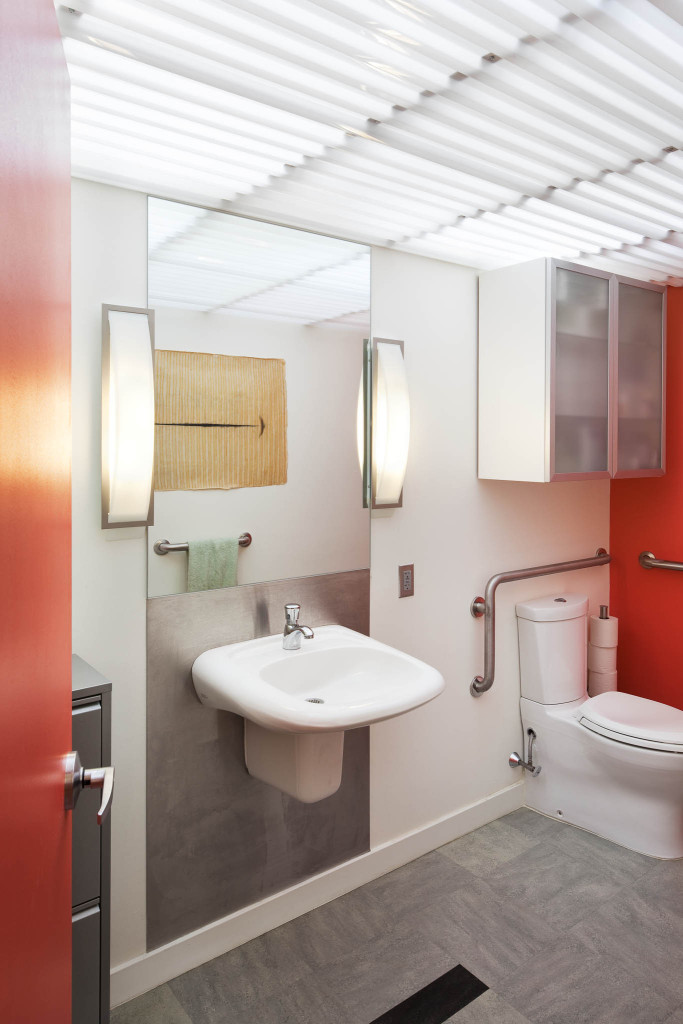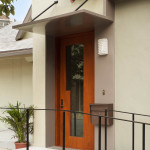 Passyunk Mixed-Use
Philadelphia Pennsylvania – 2009
office renovation to row house
This project renovated a late 19th century rowhouse located near South Street in Philadelphia. Public transportation and numerous car sharing locations are within a short walk. The 3,000 square foot mixed-use building is 'thru-block', with windows on the east and west facades, bringing sunlight into the building throughout the day. The first floor and lower level are office use, with a large 1 bedroom apartment on the second floor.
Green building features include Energy Star windows and custom overlay entry door, spray foam insulation at walls and roof, a heat recovery ventilator (HRV) for continuous fresh air, and a zoned high-efficiency boiler and indirect water heater to serve the building. High efficiency fluorescent light fixtures, low-flow fixtures, GreenGuard carpet with tactile adhesive installation. No-VOC paints and finishes are used throughout.
Metal entry canopies and cornice provide shading to reduce glare and summer solar heat gain. Glass block sidewalk and open stairway allows light to penetrate into the lower level. A translucent ceiling in the toilet room reduces need for light fixtures, while a dual flush toilet and metered faucet reduce water use.
Photo Credit
Barry Halkin Architectural Photography