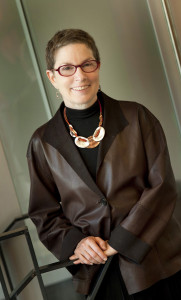 Laura A Blau – Principal, AIA LEED AP GGP CPHC CPHB
Laura Blau has over 20 years' experience in the design and construction. Prior to becoming an architect she was an award-winning fine arts painter and sculptor and her architectural work reflects her sensitivity to aesthetics. Her commitment to sustainable design and science-based conservation first approaches to low energy design is underscored by her certifications as LEED BD&C, Certified Passive House Consultant and a Passive House Builder. She brings her expertise in both the design and constructability to every aspect of her work.
Laura holds a master's of architecture degree with honors from the University of Pennsylvania and a bachelor's of arts degree (Summa Cum Laude) from Macalester College in St. Paul, Minnesota. During her fine arts career, she exhibited her sculpture and painting with shows in Paris, New York and Minneapolis. Laura has taught art at Minneapolis Institute of Art, Rhode Island School of Design and Moore College of Art in Philadelphia.
Her grandfather is the late Frazier Forman Peters, a well-known New England architect from whom she inherited her initial passion for architecture. She co-authored Frazier Forman Peters; Westport's Legacy in Stone, published in 2014 for the Westport Historical Society.
She is a regular speaker at major conferences on Passive House and sustainable design at such venues as GreenBuild 2013, IFMA World Workplace 2013, AIA Architectural Exchange 2014 and EEBA Expo 2015.  She has taught architectural design as an adjunct professor for the Tyler School of Art's Architecture Program at Temple University and Philadelphia University's School of Architecture and Design. In addition, she has served on numerous area university juries, think tanks and advocacy groups.
Prior to founding BluPath Design, Laura was the project architect at MGA Partners for the award-winning lobby renovation of the Byrne Federal Courthouse in Philadelphia, awarded the AIA Pennsylvania Merit Award 2003 and the National GSA Design Excellence Award Citation First Impressions, 2002.
While at Ewing Cole Cherry Brott, Architects in Philadelphia, she was the project architect for Fellowship Village, a $20 million senior assisted care complex in Liberty Corners, New Jersey. She helped introduce "Edenizing" principles to the firm.
At Francis, Coffman, Foley, Hoffman Architects in Philadelphia, Laura was an interior design project manager for the McNeil Consumer Products Campus in Fort Washington, Pennsylvania.
She also was the founder of Blau Design Inc, a residential interior and design-build firm, which operated from 1988 to 2000 and specialized in work for clients seeking to incorporate extensive art collections into their living space.